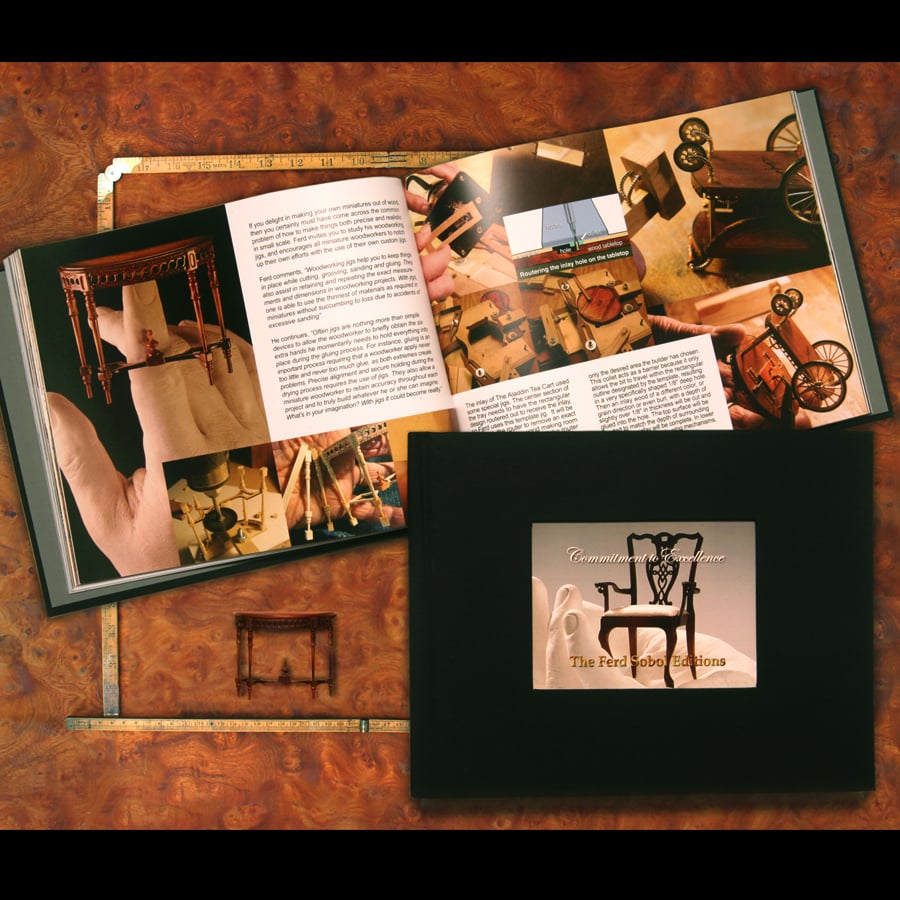 The Ferd Sobol Editions Commitment to Excellence Book
$

95.00
One hundred pages of gorgeous photos, many regal historical room settings, DIY project tutorials, tips from the workshop and so much more.
This book will give you the story of how the Workshop Wizard began his love of building miniature furniture, as well as share with you the past 35 years worth of his own favorite editions. An elegant large 8.5 by 11 inch linen covered book is perfect for the coffee table or for your collection of artists, woodworkers, or miniature artisans and their works.
After clicking PURCHASE, click on shopping cart in upper right to check out.