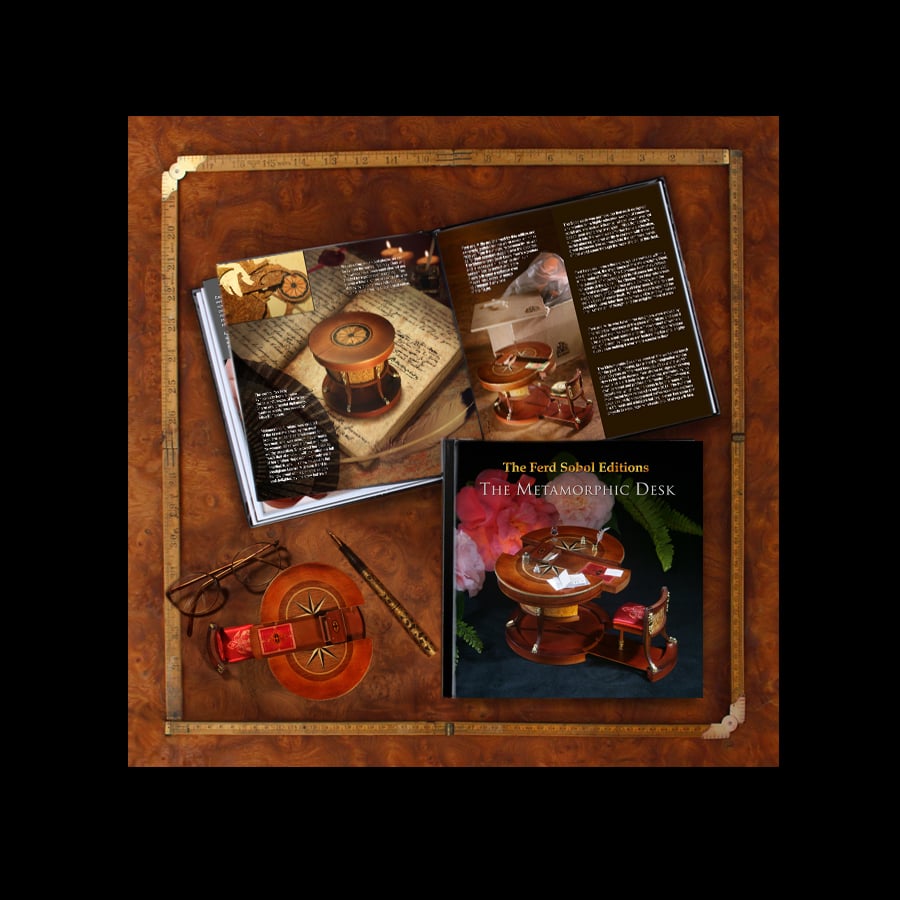 The Ferd Sobol Editions The Metamorphic Desk
$

49.00
Read the story behind the inspiration of this pinnacle edition based upon a historical full sized piece of furniture that currently resides in The Louvre Museum in Paris. It was originally commissioned for Elisa the sister of Napoleon Bonaparte, and from this desk she governed Tuscany as Grand Duchess.
This book features the historical tale and the amazing way in which Ferd came upon it over fifty years ago. His Metamorphic Desk is of superb quality, enhanced with gorgeous inlay, brass ornamentation, sumptuous fabric, and flawless execution. Fitting for The Workshop Wizard, the sophisticated almost magical mechanism creates the ability for it to change from a table to a desk.  Of all the editions he has ever built, Ferd considers this to be the one that deserved and received the most from him.
After clicking PURCHASE, click on shopping cart in upper right to add or check out.